The difference between composite doors and uPVC doors is in the materials they are created with and the level of durability and security they provide. Made from a number of materials pressed and glued together under high pressure conditions, the composite door blows uPVC out of the water in terms of strength and resilience.
uPVC doors are purely plastic, which still makes them an effective door solution for homes across the UK. The main draw to uPVC doors is the affordability and the increased thermal efficiency as well as security that they provide. Composite doors offer the same functionality to a higher standard, making them a superior choice to the traditional uPVC door.
Our composite doors are 10% thicker than all of the solid composite doors available on the market, leaving uPVC trailing behind in terms of strength and robustness. Made from only the highest quality materials and featuring a solid timber core, Endurance composite doors are renowned for their solidity.
When it comes to putting our composite doors through rigorous testing and assessments, we endeavour to deliver a perfect profile every time. Our composite doors have proven themselves against a sledgehammer, demonstrating why they are known as the door that will allow you the ultimate peace of mind.
There are a number of features and benefits that composite doors provide that make them the ideal solution for the homeowner who wants a door that performs to the highest of standards. At Double Glazing, we specialise in the manufacture and creation of composite doors that surpass any other doors currently on the market.
uPVC DOOR SECURITY Vs COMPOSITE DOOR SECURITY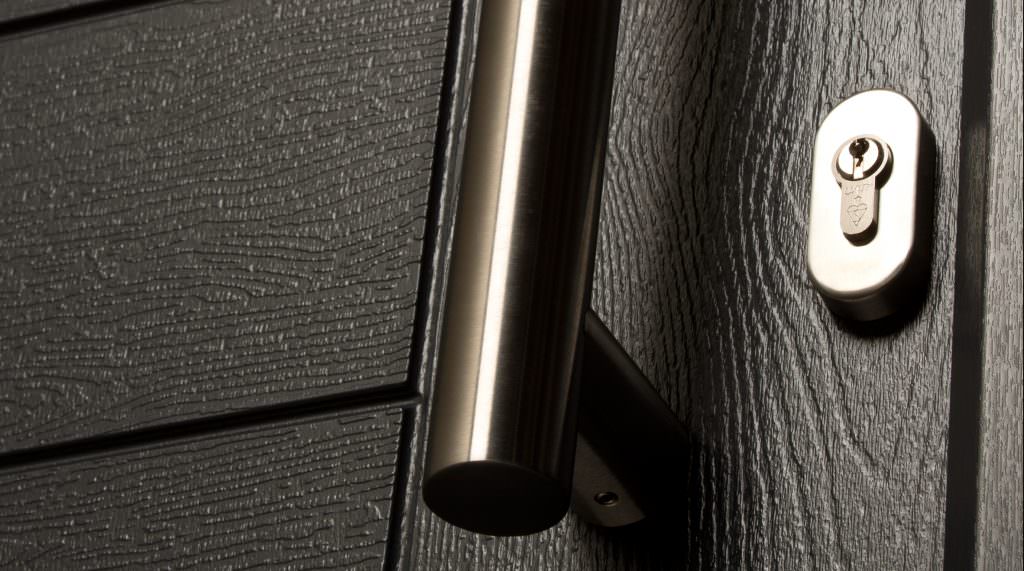 uPVC doors are commonly found in homes across the UK because they are a secure solution that can deter potential intruders. However, the composite door overtakes uPVC doors in terms of security with its super-strong structural frame combined with glass reinforced plastic which results in infallible protection against the most common forms of attempted
burglary.
uPVC Door Design Vs Composite Door Design
When it comes to design and style, uPVC doors are more limited due to being made from a singular material. There are some colour selections to create a solution that best fits your home but composite doors offer a much more versatile and flexible design with a whole host of colours, glazing options and finishes with an authentic timber look. You'll be impressed with the Endurance colour range.
uPVC DOORS PRICE Vs COMPOSITE DOORS PRICE
uPVC doors are often selected because they are a cheaper option offering better performance than traditional timber doors. But when it comes to your home, it makes sense to invest in a solution that will have a long lifespan and provide a low maintenance solution.
Our composite doors might be in a higher price bracket than standard uPVC doors, but the level of quality and the innovative design used to create them makes them a worthwhile investment that will save you money in the long run.
By installing composite doors your home will be warmer for longer, reducing the reliance on central heating and lowering your energy costs. Our expert glazing allows increased natural light into your home meaning that your home is lighter for longer too, creating a warm and inviting environment that all of the family can enjoy.
Our composite doors only require a generic wipe down with hot soapy water every now and then to keep them at optimum condition. They won't fade over time or with frequent use unlike uPVC that can become worn and weathered over time.